WELCOME TO MAHOGANY CARNIVAL
Mahogany is a group of multi-disciplinary artists who design and create large scale kinetic sculptures/carnival costumes utilising the human body in the art form of "Mas Making", Masquerade or Street Theatre.
The group was created by designer,  Clary Salandy and structural engine Michael Ramdeen to develope techniques of costume design and construction and to heighten the understanding of Carnival and Carnival Arts. Their inspiration originates from involvement in the Trinidad Carnival, one of the world's most magnificent celebrations.
Need some thing fun and creative to do at home with the children?  Check out our fun Creative Making Fun tutorials where you will find lots of great crafting activities.
Creative Making Fun
What you need What you need to make a magical Ocean Headdress 7/8 sheets of A4 paper Pencil Scissors A Ruler Glue Colour pencils/markers/ Tape
Read More »
Get the latest Mahogany Carnival news right here
Millennium Celebration Singapore
Event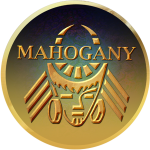 For any enquiries please use the form below and one of our team members will get back to you very shortly.