Get the latest Mahogany Carnival news right here...
Mahogany Carnival Arts collaborates with the Royal Philharmonic Orchestra for the Wemba's Dreams
Meet the artists weaving history into the costumes of the Notting Hill Carnival
https://www.nationalgeographic.co.uk/notting-hill-carnival-costumes-london
Mahogany Minis at Mas Mus Play
Notting Hill Carnival Children's Showcase
NATIONAL CHILDREN'S CARNIVAL WEEK 12TH-18TH JULY
For further information on how to participate, please email us at [email protected]
For free resources visit our workshop page at www.carnivalarts.org.uk
Google's Art and Culture for Women's International Days
Carnival in Brent 2020- Celebrate at Home
Latest News
REGGAE HEROES OF BRENT Please scroll down to view pages..
Read More »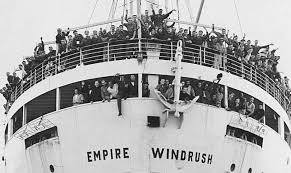 Latest News
https://www.mahoganycarnival.com/wp-content/uploads/2020/06/WhatsApp-Video-2020-06-22-at-8.27.24-AM.mp4https://www.mahoganycarnival.com/wp-content/uploads/2020/06/Windrush-Day2.mp4 Without the Windrush Generation there would be no Notting Hill Carnival! We thank you for your perseverance ✊🏿✊🏽✊ Celebrate with us and Remember our elders
Read More »
Brent 2020- No Base Like Home !!
Art Produced by Queens Park Community School- Part of Mahogany Carnival Arts
Black History Month Project- Reggae Heroes of Brent

Bob Marley, Janet Kay and Delroy Washington on display at Mahogany Carnival Arts in Harlesden
Gappy Ranks
Pastels
By QPSC Year 8
Teacher- Emma Jayawardene
General Levy
By QPCS - Year 6th Form artist

Caroll Thompson- Pen & Ink
By QPCS Sch- Year 8C & 8Y Groups
Teacher - Clair Maye
Denis Brown
Water Colour
By QPCS- Year 8K &8P
Teacher- Carol Fitzwilliam
Delroy Washington Water Colour
By QPCS- Year 8K &8P
Teacher- James Gardiner
Janet Kaye
Oil Pastels
By QPCS- Year 8Q
Teacher- Nicola Cummings
Bob Marley- Water Colour
By QPCS School- Year 8K , 8P & Year 9
Teacher James Gardiner and Carol Fitzwilliam
Gappy Ranks and Bob Marley
Live Event- NO BASS LIKE HOME -
You can see interviews with Mahogany about our project near the end of the video at 6:13:49
BEST PHOTOGRAPH OF THE DAY- By the Guardian Newspaper 2020
MAHOGANY WINS 1ST PLACE FOR BRENT IN LONDON NEW YEARS DAY PARADE